School Carpet Cleaning in Aylesham
ACS Carpet Cleaning is pleased to offer our professional carpet services at Aylesham schools. Call now and receive 50% off our services and a free trial.
Freephone 0800 026 3859
Affordable School Carpet Cleaning in Aylesham by ACS Carpet Cleaning
Years Experience Cleaning Carpets
Million Square Feet Of Carpets Cleaned
School Carpet Cleaning in Aylesham
Aylesham schools know they can count on ACS Carpet Cleaning for professional carpet and upholstery care. Our commercial services allow us to provide comprehensive school carpet cleaning to ensure that your floors look spotless and are free of contaminants.
It's no secret that school floors see a lot of traffic. That means there are all kinds of debris, germs, and bacteria to contend with, and a simple vacuuming won't do. That's where we come in. At ACS Carpet Cleaning, we specialise in deep cleaning to ensure optimal cleanliness and safety.
The health and safety of your students and faculty are of prime importance. So contact us today to schedule our services. We are happy to offer our expertise at your Aylesham school.
Expert School Carpet Cleaning You Can Trust
From excessive foot traffic to accidental spills, school carpeting is a haven for contaminants. And considering all of the outside bacteria tracked in on a daily basis, it's safe to say that school floors are home to all kinds of potentially harmful germs.
Trying to manage these messes on your own is a losing battle. You need the power of professional cleaning systems. At ACS Carpet Cleaning, we have the tools, equipment, and expertise to safely and effectively remove dirt, debris and bacteria from your school's carpets.
What's more, we also specialise in upholstery cleaning and can provide the same deep-cleaning action to your school furniture. Thanks to our truck-mounted system, we provide fast, efficient—and most importantly—effective cleaning.
When you enlist our services to clean your carpets, we get deep down in the fibres to remove even the most stubborn debris. And we can do this across multiple floors and rooms thanks to our extensive reach and cutting-edge cleaning equipment.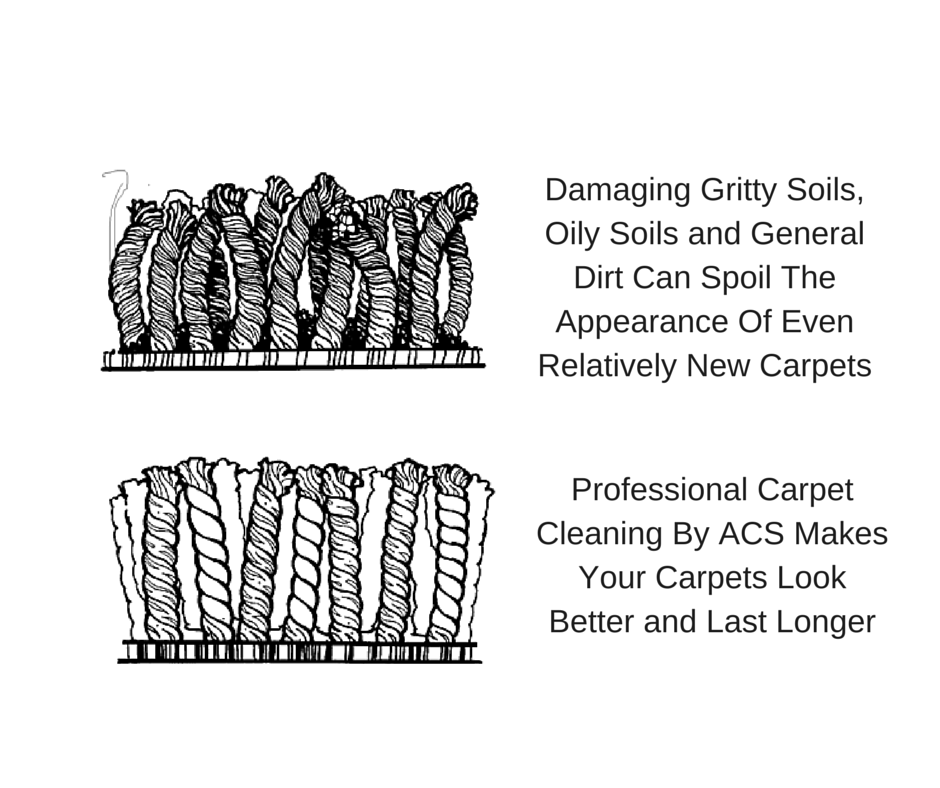 Trust ACS Carpet Cleaning
Keeping the carpets clean in any school is a challenge. When you add the unique aspects of the seaside environment into the mix it can become too much. Some companies don't want anything to do with Margate, Ramsgate, Dover and other seaside towns for just that reason. At ACS, however, there's no carpet cleaning challenge we can't handle. We're from this part of Kent and have years of experience cleaning all types of carpeting here with established, proven techniques for restoring them to like-new levels of clean.

Take Advantage of Our Special Offer
We are currently offering a special deal to new clients. You can get half off our school carpet cleaning service as a thank you for your business. To show you how efficient our services are, we will even visit your school to give you a free trial. So contact Perry today by calling 0800 026 3859 or filling out our contact form.
Friendly, helpful, professional AND polite. The results were amazing, the stains gone. I would recommend you.
Fantastic results. I liked that you were efficient and friendly.
Exceptional! Very respectful, I'm very pleased.
Fantastic. The carpets were grubby, now look great and smell nice. I don't think you could do any better.
My carpets were mucky, and now look almost like new. You were efficient and fast. Everything excellent.
The results were better than I expected. You were very pleasant.