For Home-Owners And Businesses In East Kent Who Want
Carpets Dry Really, Really Quickly
Carpets That Stay Cleaner For Longer
And A Half Price Introductory Offer
No Other Carpet Cleaner In East Kent Gives You This Level Of Experience, Years of Service, Cleaning System and Special Offer
Years Experience Cleaning Carpets
Million Square Feet Of Carpets Cleaned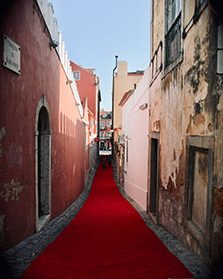 Domestic Carpet Cleaning
From a quick freshen up, to a deep thorough clean, our unique Premium Clean service will be right up your street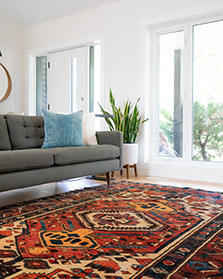 Domestic Rug Cleaning
Whether your rugs need an oriental shampoo or a dry clean for non-colourfast rugs, our Rug Cleaning Service does it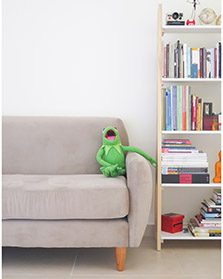 Upholstery Cleaning
If your sofas, chairs, or footstools are in need of a clean, hop on over to our upholstery section to find out more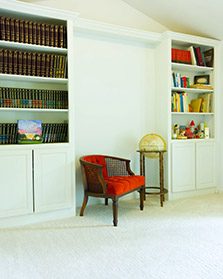 Commercial Cleaning
From Solicitors, to Hotels and, Doctors Surgeries to Schools, our carpet cleaning service is perfect for public areas, offices and boardrooms
ACS Carpet & Upholstery Cleaning work with thousands of householders and businesses just like you, who want to keep their carpets looking their best for as long as possible.

Here at ACS we think it's sad that so many carpet cleaners (and their customers) settle for mediocrity. It happens because people (even other carpet cleaners) don't know what's involved in a really
good carpet clean and haven't had the help and support to get the service they really deserve.

That's why ACS exists. To fix that.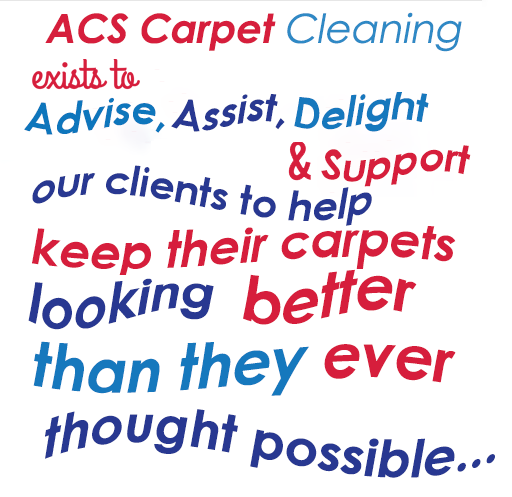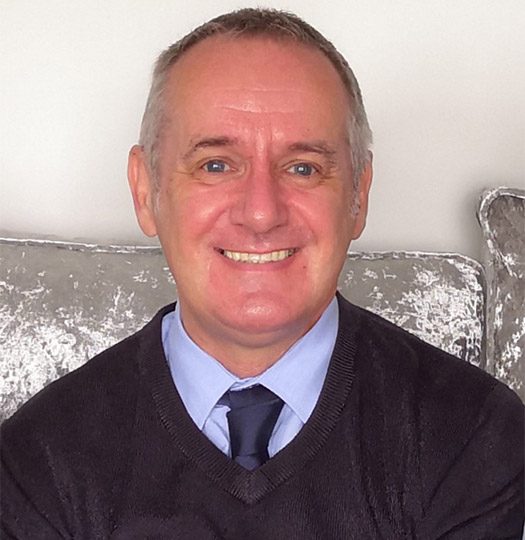 ACS was set up in 1989 to provide local householders and businesses with a better carpet cleaning experience – and give them the service and results they want and deserve.

Most people want lovely clean carpets, dry fast and lasting for longer. But no one has ever given them the service or the help they need to actually achieve that.
For more than 60 years, carpet cleaners (and their customers) have had the same indifferent service, and mediocre results, often along with carpets left soaking wet for days.
I know because I had the same experience, which led me to becoming a carpet cleaner myself, in order to do better.
Over the last 30 years that has all changed. I've invested over £300,000 in finding the best cleaning products, equipment, and systems to provide you with a really great result…
And many, many local households
What Our Clients Are Saying
Friendly, helpful, professional AND polite. The results were amazing, the stains gone. I would recommend you.
Fantastic results. I liked that you were efficient and friendly.
Exceptional! Very respectful, I'm very pleased.
Fantastic. The carpets were grubby, now look great and smell nice. I don't think you could do any better.
My carpets were mucky, and now look almost like new. You were efficient and fast. Everything excellent.
The results were better than I expected. You were very pleasant.
My carpets were grubby but look nice and clean now. You can tell it is a fmily business by the standard of cleaning done.
I' m very impressed. I really apreciated the test service before committing to the whole job. The results were amazing. I would recommend you.
Impressive results. My carpets had spots, dirt and a general lack of colour. Now look like new.
I'm overjoyed. The results were amazing. There was no mess and you were very polite.
Very respectful. My carpets were a bit flat and slightly off colour. The results were exceptional. I'm very pleased.
Fantastic results. I liked that you were friendly and helpful. Couldn't do anything better.
Our carpet cleaning Knowledge Centre has the answer to most carpet cleaning questions
Our carpet cleaning checklist has the questions you need to ask yourself, AND your carpet cleaner to get the best cleaning for your money
Our Carpet Survival Guide will help you keep your carpets looking beautiful and last for longer
Access Your Free Resources
© 2021 All rights reserved​ to acscarpetcleaning.co.uk