Get Premium Carpet Cleaning At Half Price With Our 50% Off Introductory Offer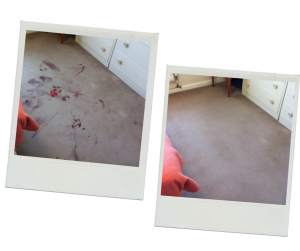 Hello, we are Perry and Marina Matcham, owners of ACS Carpet Cleaning, a local family run business.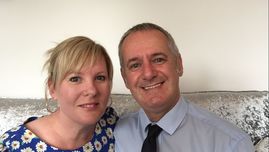 Here at ACS, we've been cleaning carpets for almost 30 years now.
We're internationally qualified carpet cleaners, and have vast experience, having cleaned over six million square feet of carpets in homes, offices, medical practices, hospitals, schools and hotels since 1989, as well as cleaning thousands of sofas, chairs and rugs.
Around 70% of our work every month is from previous happy clients, and the friends they refer to us.
Because we'd like you to become a long-time client too, you can be  sure we won't do a cheap, soak-it-and-run job for you either.
With our Free Trial, you can see how lovely your clean carpets look, before you commit to the work.
You'll also get a free no-obligation in-home, or in-business carpet cleaning quote, with an introductory 50% Off.
Whichever Of Our Services You Use, You'll Get These ACS Promises…
No Obligation, Free Trial
When you use my premium service, I will take all the risk with my Free Trial Offer.  When we come to do your cleaning, we'll clean a large area and show you the results. If, for any reason you're not happy, we'll leave, and the cleaning is free!
Free Quote with 50% Off
We don't charge for coming out to give you a quote. I'll test your carpets to determine the best way to give you great results, and I'll give you a written quote that includes a 50% off introductory offer, just for trying my service.
Fast Drying
Our carpet and upholstery cleaning service gives very fast drying results, and our Express Drying can have your carpets dry even faster, in under an hour. This means that even if you need your carpets back in use quickly, we can do it!
Carpets Last Longer
Carpet manufacturers say that properly cared for and regularly cleaned carpets can last four times as long as a neglected carpet.             Our premium cleaning service safely and effectively removes gritty soils, oily soils and pollutants from your carpets – meaning they will last longer and remain looking beautiful.
Effective carpet cleaning technology
We all know that after a while, carpets naturally get dirty and look matted and downtrodden, losing that like new look. Dry gritty particles and oily soils break down carpet fibres, and cause excessive wear. Dirty carpets wear out much faster.
It makes sense to have a professional carpet cleaner in from time to time, to keep them looking their best, and lasting as long as possible. At ACS we use the latest and most effective carpet cleaning technology, which thoroughly cleans carpet fibres, brightens the colours, safely removes dirt, oily soils, and most everyday stains, and dries fast, leaving soft clean carpets, that look great and stay clean longer.