For Homes & Businesses Who Want The Best Professional Carpet Cleaning, A Free Quote, A Free Trial And A
50%
Off Introductory Offer Call ACS Carpet Cleaners Today on
Freephone 0800 026 3859
No Other Carpet Cleaner In East Kent Gives You This Level Of Experience, Years of Service, Cleaning System and Special Offer
Years Experience Cleaning Carpets
Million Square Feet Of Carpets Cleaned
Reliable Professional Carpet Cleaning Services
You'll get the highest standard of carpet cleaning, carried out by experienced, qualified technicians — at 50% off our usual price — just for trying out our SuperClean carpet cleaning service. I'm so convinced you'll love our service, I'm taking all the risk – by offering to give you 50% off your first clean with us, and our Free Trial Offer, so that you can experience our highest quality service, confident you'll come back again and again.
We all know that carpets naturally get grubby and downtrodden over time, losing that lovely like-new look. Drinks get spilled, food gets dropped, and dirt gets walked in, no matter how careful we are.

Particle soils wear out carpets quickly, by abrading the fibres, causing premature wear.
Spots and spills turn into stubborn marks and stains, and over time, become harder and harder to remove, until they can become permanent and the longer they're left, the worse it gets.

Doing nothing will just make the situation worse until replacement becomes the only option and replacing costs a small fortune. One medium-sized lounge can cost in excess of a thousand pounds, just for a moderate quality carpet, and moving all your furniture out can be a real hassle.
The answer is to have them professionally cleaned from time to time, to keep them looking their best and lasting longer.
Carpet manufacturers such as Shaw's and Dupont recommend professional cleaning every 9 to 18 months depending on the use.
If your carpets are not looking their best, or haven't been cleaned in a couple of years, now is a good time to do it.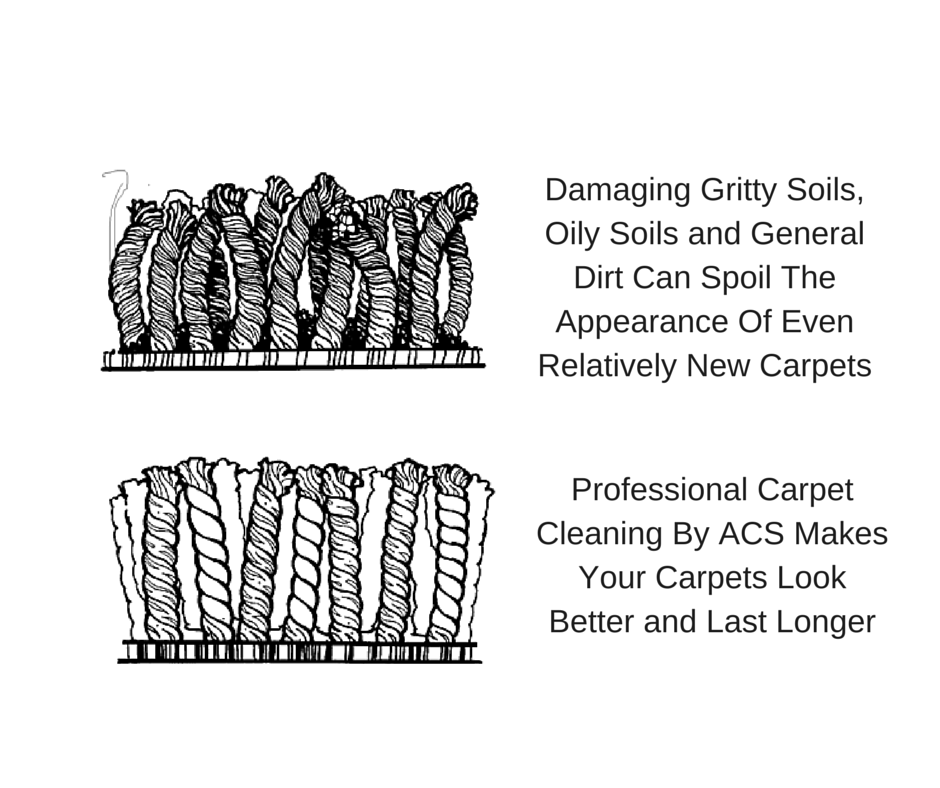 Our SuperClean carpet cleaning products are what are known as micro separating and encapsulation polymer products. This is a fancy term for Eco-friendly, bio-degradable, natural plant extract, free of detergents, enzymes and butyl's. These biodegradable Micro-Separators are derived from food grade materials (to be defined as food grade, materials need to be non-toxic and safe for human consumption).
Polymers are materials made of long, repeating chains of molecules. Polymers can be natural, like wool, silk, even DNA is a polymer, or synthetic such as nylon and Teflon. Our SuperClean products work to break down molecular chains by separating dirt particles into smaller parts thus breaking the bond between the dirt and the fibre. The soils can't stick to the carpet fibres any more and are therefore easier to remove.
What this means for our clients is that it is extremely effective, safe, fast drying,  and will not attract soils that can cause a carpet to get dirty again quickly. In the end, you'll get a cleaner, brighter, fresher carpet, that dries faster, and stays cleaner for longer. It's the same carpet cleaning, only better. Better, safer products, better, safer techniques, better results. For more details about our carpet cleaning service, I've put together some articles and videos for you here.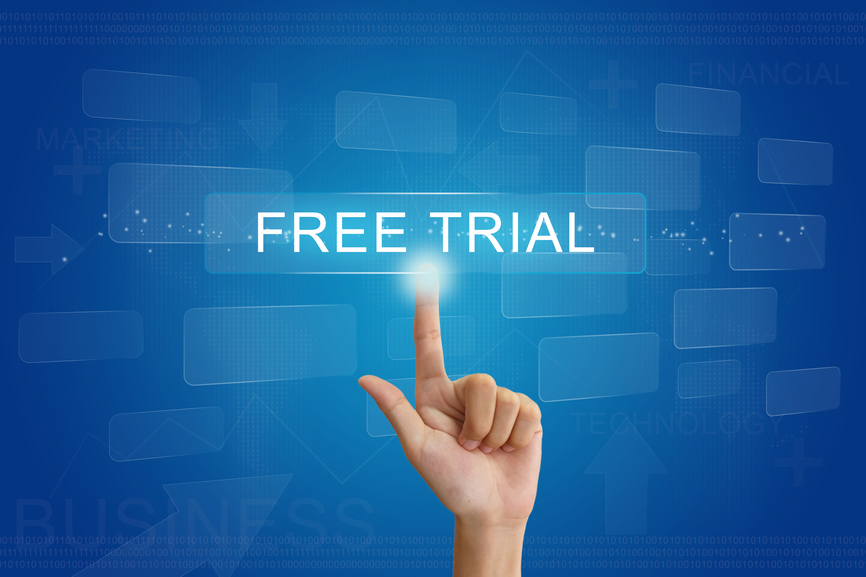 Like many of my clients thought at first, you may be wondering why I'd make such a seemingly 'mad' offer. I mean I'm taking ALL of the risk here, and even if you decide to use my service I'm doing it for half price!
The reason is actually very simple.
With so many carpet cleaning firms to choose from, and just as many carpet cleaning systems available, it can be difficult to know who to choose.
The fact is that every carpet cleaner will tell you their system is best, or their carpet cleaning is superior. But how do you know?
Wouldn't it be easier, and better, if you could SEE the results you'll get, before you make a decision?
I mean, we test drive a car before buying it. We try on clothes and shoes to see how they look and feel. Why not carpet cleaning?
At ACS I believe you should get to see how good your carpets will look, before you commit to going ahead and paying. Thats why I've created my '5 point carpet care survey, and free trial.'
I'll come and carry out 5 simple tests and checks on your carpets to diagnose the right method, procedure, and products to give you the best results possible.
If you're happy with everything I say, you can have a free trial of the carpet cleaning I recommend.
For full details of our Introductory Offer and Free Trial read on to see our Free Resources below.

The Safest Carpet Cleaning
Our carpet cleaning process is safe for carpets, people, pets, and the environment, so you can rest assured we're taking good care of you as well as our precious planet. We've been cleaning carpets  for more than 30 years, so we know how to give you the best results, and our qualified, experienced technicians (that's me, my wife Marina, and my daughter Jasmine) will give you the best carpet cleaning possible. Plus, unlike many other systems, our SuperClean carpet cleaning service cannot shrink or stretch your carpets. It's impossible with our system!
What Is Thorough Professional Carpet Cleaning?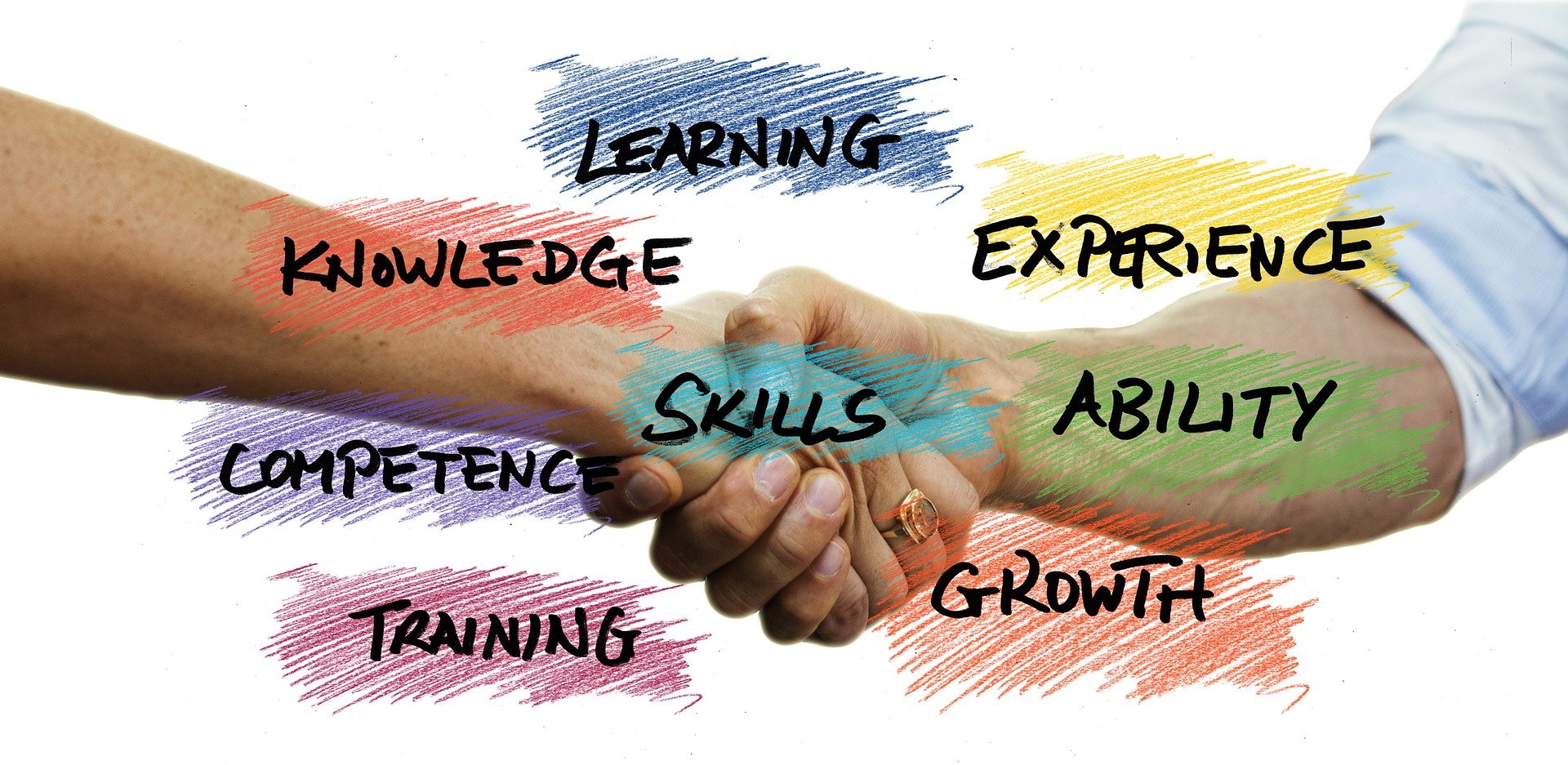 Many people believe that carpet cleaning is carpet cleaning. In other words, it's all the same.
This is an enormous misconception. Just watch BBC's Rogue Traders and Watchdog to see the things some carpet cleaners do.
Like every other trade, there are some serious scams in carpet cleaning, as well as just plain shoddy work. In my Free Resources section further on, there's a lot of information to help you with your carpet cleaning project, and it deals with these issues.
Whoever you choose to clean your carpets, there are several vital steps that all carpet cleaners should include in their process. These are 'non-negotiable' if you want the job done properly. If any carpet cleaner tells you that they don't do these – for ANY reason, beware!
A thorough inspection of the areas to be cleaned. This may seem obvious, but many carpet cleaners DON'T do this. How can anyone know EXACTLY what needs to be done if they haven't seen it? Are the carpets wool, or man-made? Is there excessive wear, or shading that can't be rectified? Which cleaning products will do the best job? (they do have more than one, right?) How can you fairly price a job without seeing it? If for any reason it's not possible to see the carpets, a rough estimate should be given. You should get a detailed quote, in writing, regardless
Thorough vacuum. Many carpet cleaners leave this step out to save time. They may tell you their main machine does it. This is misleading. A thorough dry vacuum removes particulate soil for your carpet, before the cleaning process begins. Not doing this can simply send all this dusty and gritty soil down to the bottom of your carpet, where it will cause damage, or come back up sometime later.
Treat spots and stains. Some carpet cleaners will only go over the carpet with their one machine and their one (cheap, harmful) cleaning product. Anything still there is permanent they will tell you. A decent carpet cleaner will have many products and tools for specific spots and stains, and will be able to remove most day-to-day spills. Of course, not everything will come out every time, but the more products and expertise the carpet cleaner has, the better your carpet will look.
Appropriate products. Wool carpets should be cleaned with a WoolSafe approved products. Some strong chemicals can seriously damage wool carpets. Some man-made fibres need specific products to release the soils from them. Your carpet cleaner should know these things.
Carpets should be left as dry as possible. Although carpets will need to be damp if they're cleaned thoroughly, carpets left too wet or for too long will damage your carpets, and can even cause mould and bacteria to grow under the carpet, causing potential health issues. As a good rule, the faster a carpet is dry, the better it will look, and last.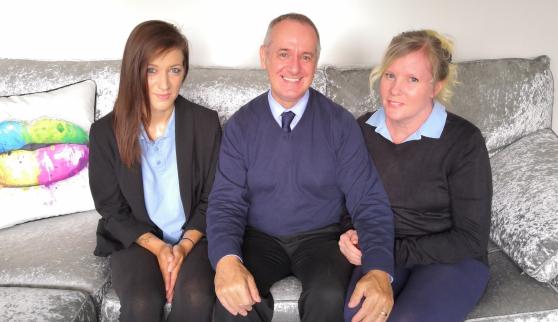 We are Perry, Marina, and Jasmine Matcham, owners and operators of ACS Carpet Cleaning, local family run carpet cleaners.
Here at ACS, we've been cleaning carpets since 1989, well over 30 years now.
We're internationally qualified carpet cleaners, and have vast experience, having cleaned millions of square feet of carpets in homes, offices, medical practices, hospitals, schools and hotels in East Kent, as well as cleaning thousands of sofas, chairs, and rugs.
Around 70% of our work every month is from previous happy clients coming back again, and the friends they refer to us. We are a family carpet cleaning service, and ourselves live locally.
We are thorough and meticulous and take pride in our work, and because we'd like you to become a long-time client too, you can be sure we won't do a cheap, soak-it-and-run job for you either.
Friendly, helpful, professional AND polite. The results were amazing, the stains gone. I would recommend you.
Fantastic results. I liked that you were efficient and friendly.
Exceptional! Very respectful, I'm very pleased.
Fantastic. The carpets were grubby, now look great and smell nice. I don't think you could do any better.
My carpets were mucky, and now look almost like new. You were efficient and fast. Everything excellent.
The results were better than I expected. You were very pleasant.
My carpets were grubby but look nice and clean now. You can tell it is a fmily business by the standard of cleaning done.
I' m very impressed. I really apreciated the test service before committing to the whole job. The results were amazing. I would recommend you.
Impressive results. My carpets had spots, dirt and a general lack of colour. Now look like new.
I'm overjoyed. The results were amazing. There was no mess and you were very polite.
Very respectful. My carpets were a bit flat and slightly off colour. The results were exceptional. I'm very pleased.
Fantastic results. I liked that you were friendly and helpful. Couldn't do anything better.
How Long Does Carpet Cleaning Take?
The time it takes to clean a carpet will depend on a whole range of factors.
Obviously, a small room would take less time than a very large room.
The amount of furniture that needs to be moved will also affect the time. And so will how dirty or stained that carpet is. Some stains can take an hour just to treat one dinner plate sized stain.
It also depends on who is doing the cleaning. A thorough professional carpet cleaner, carefully moving furniture, and doing a good job may take an hour for a medium to large room, whereas a 'splash n dash' (the cleaner who comes in, sprays some water on your carpet and says I'm done, pay me ) may take only 5 minutes.
I recently had a customer tell me that her last carpet cleaner took 9 minutes to clean 2 rooms. She was concerned when I told her it would take an hour or more, but she was equally amazed at the difference in the results. Our cleaning looked almost new, whereas the other cleaner made it look no different.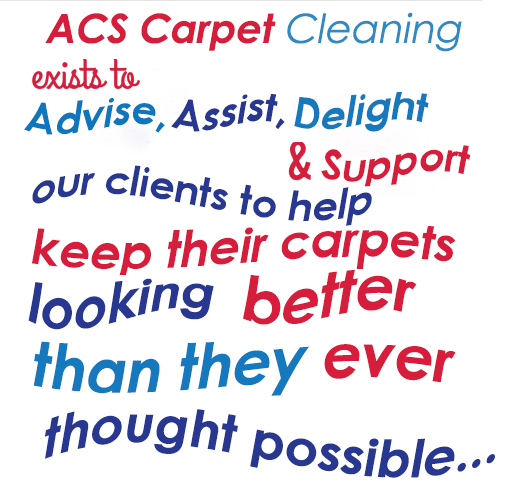 How Long Do Carpets Take To Dry?
One of the most asked questions I'm asked about carpet cleaning is 'how long will my carpet take to dry?'
After all, that's really important right? The sooner its dry, the sooner you can get back to normal again and enjoy using your home or workplace.
Unfortunately, who you have to clean your carpets will affect the drying time A LOT!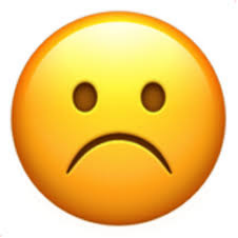 Many carpet cleaners have never undergone training or education about drying.
A well trained, experienced carpet cleaner, using the right techniques and equipment can have most carpets pretty much dry in around an hour. I've also heard from people who had their carpets cleaned by let me say, someone less capable, and their carpets have been wet for 4 days! And due to the prolonged dampness, the smell can become unbearable.
So I've put together a short video and article to explain what affects carpet drying, and how both you, and you carpet cleaner can get your carpets dry in the shortest time. You can find it in my Knowledge centre here
You'll find carpet cleaning prices will vary enormously. Call a bunch of carpet cleaners  and you'll get a different price from each. From a cheap 'soak-it-and-run' at £30 for two or even 3 rooms (beware of the Bait & Switch scam!), to a really expert professional clean that will make your carpets look like new and last for years at £120+ per room. Our prices start at £69. If you would like to know more about carpet cleaning prices, I've put together a video and an article about it in my Knowledge Centre
What is involved in a Professional Quote?
A carpet cleaning quote is more than just giving a price. You should know EXACTLY what you will be getting for your money? Are there any catches or hidden charges? If you would like to know how to get a professional price quote for cleaning your carpets, I've put together an article for you here
If you live in the East Kent area and would like a free quote for cleaning your carpets, that includes our 50% off introductory offer, and our Free Trial, simply pick up the phone and call now, or send me a contact form and I'll get right on it! It will be a pleasure to talk with you.
Our carpet cleaning Knowledge Centre has the answer to most carpet cleaning questions
Our carpet cleaning checklist has the questions you need to ask yourself, AND your carpet cleaner to get the best cleaning for your money
Our Carpet Survival Guide will help you keep your carpets looking beautiful and last for longer
Access Your Free Resources
© 2021 All rights reserved​ to acscarpetcleaning.co.uk