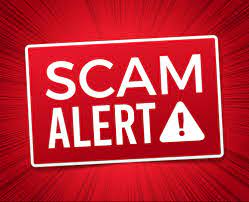 What is it?
Some unethical carpet cleaners use what is known as 'bait & switch' type sales tactics to trick customers.
The 'bait' is some form of low pricing (not to be confused with genuine special offers), promoting a terrific low price – if you book 'within the next 2 weeks' or something similar.
Of course, everyone loves a bargain. That's what they're counting on.
They'll usually quote and book you over the phone. That's because they don't want you to meet them (until it's too late!), and they certainly don't want to give you a legally binding detailed written quotation.
So, you book your cleaning, happy that you're getting your carpets cleaned at such a bargain price.
Here's how it works
On the day of the work, the cleaners' sole aim is to either hike up the price as much as possible or do as little work as possible and be gone quickly. He doesn't care which. Here's how it usually goes…
The carpet cleaner will look at your carpet and tell you:-
The price you were given was for a different type of carpet (not the carpet YOU have). He tells this to everyone.
The price you were quoted was for the 'basic' cleaning and your carpet needs something more or it won't clean well (this is his 'get out', because, if you don't agree, he'll just spray on some water and go in 5 minutes flat).
Your carpet needs a heavy-duty scrub (translation: higher price).
Your carpet needs re-texing (there is no such thing).
He'll ask you which one of a selection of fragrances you would like (whichever you choose the price goes up).
You should have moved out the furniture (that'll cost you more too).
You get the idea. You either pay dramatically more for the service, or you'll get a really, REALLY bad job.
Not going to pay? You'll be intimidated. If that doesn't work they'll take you to court. You booked the job. You had the treatments. You'll have to pay, plus costs. It's all very unpleasant. It's set up so you can't possibly win, whatever you do.
I've been told of £35 estimates that suddenly turned into £450 bills. This is not just a nasty story. I've met people it's happened to.
How To Protect Yourself
Insist on the company coming to visit you. They should want to see the job. You should want to check them out.
Get a detailed WRITTEN quotation.
Check them out. How long have they been going. Ask questions to test their knowledge. Ask for reviews and job photographs to see their work. Be suspicious if they don't have any.
Make sure they test your carpet. Check their guarantee. They DO HAVE ONE, don't they?
Follow these basic rules and you won't get caught in the great bait & switch con!